21th Ramzan | Shab-e-Qadr ko Ramzan ke Aakhri Ashra ki Taaq Raato me talaash karo. [Hadees: Sahih Bukhari, 2017]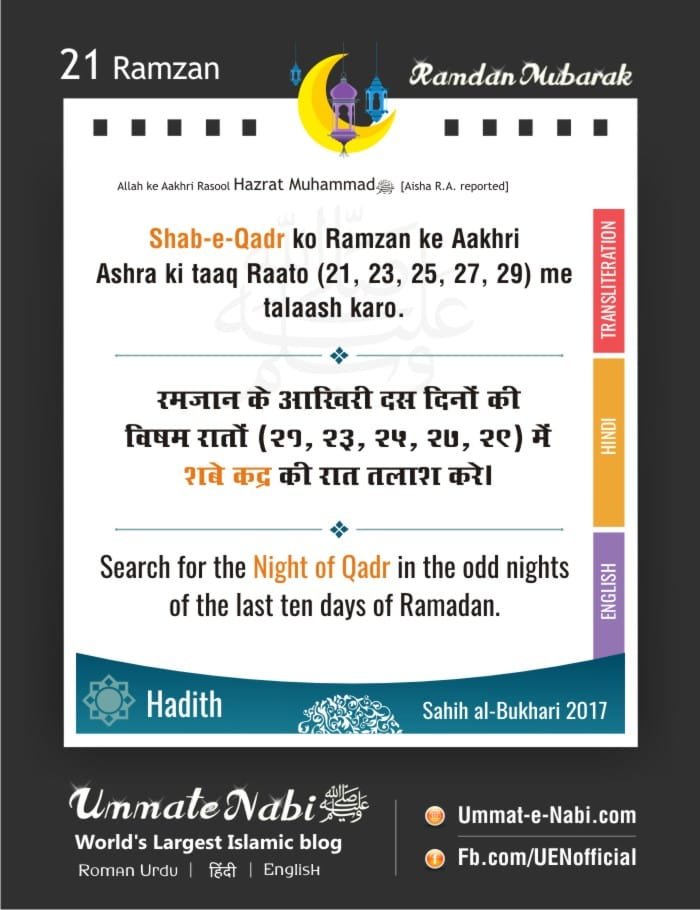 Founder, Designer & Developer of Ummat-e-Nabi.com | Worlds first Largest Islamic blog in Roman Urdu.
Alahmdulillah, Ummat-e-Nabi.com had running successfully for the last 9 years, our website provide prominent & authentic Hadith & Motivational Articles & Videos in the light of Quran & Sunnah.