28th Ramzan | Jisne Namaz-e-Eid se pehle Sadqa-e-Fitr ada kiya uska Sadqa maqbool hua. [Hadees: Sunan Ibn Majah 1827]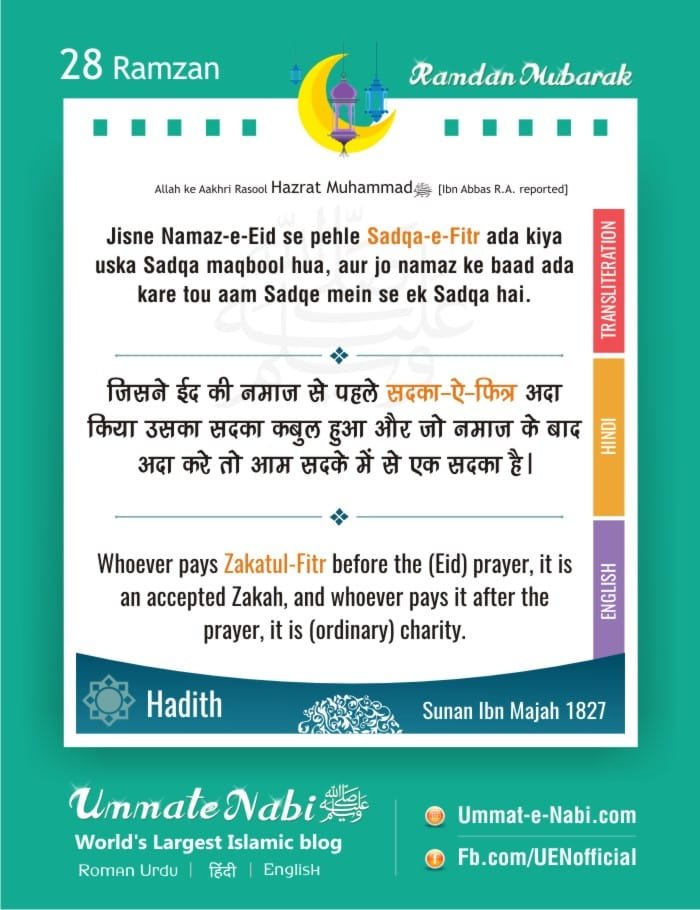 Founder, Designer & Developer of Ummat-e-Nabi.com | Worlds first Largest Islamic blog in Roman Urdu.
Alahmdulillah, Ummat-e-Nabi.com had running successfully for the last 9 years, our website provide prominent & authentic Hadith & Motivational Articles & Videos in the light of Quran & Sunnah.